Desire Pearl Riviera Maya Features: Superb location in Mexico's hottest destination - Secluded and private - Couples 21+ only - Sensual, no-pressure alternative lifestyle adventure - Clothing-optional pool and Jacuzzi Lounge - Picturesque beach-side location with private, secluded area shaded by palapas, and beach beds for au natural sunbathing.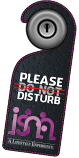 *1(one) night deposit is required for reservation guarantee and full payment 30 days prior of arrival date

---



All Rates listed are per person in USD based in All Inclusive Program.

Dear visitor all promotions listed are subject to the hotel availability, in order to get accurate pricing please quote your stay with your defined travel dates to know if the discount is applicable as some BLACK OUT may aply. Book in advance and take advantage of better discounts.

Ocean View Room


<!td colspan="5" bgcolor="#e6e6e6" > <!table border="4" class="textBlack"> <!tr>
Date range
Single
Double
Extra Person
<!/tr><!/table> <!/td>
May 01, 2018 to Dec 25, 2018
N/A
$315
N/A
15% PromoDec2018(Ov+Jste+Master)
*Capacity Controlled
N/A
$267.75
N/A
20% Promo Dec2018 (Ov+Jste+Mste)
Dec 17 to Dec- 25(Book by Nov 05)
N/A
$252.00
N/A
Dec 26, 2018 to Jan 01, 2019
N/A
$455
N/A
View Room Details and All Prices for Ocean View Room


Junior Suite


<!td colspan="5" bgcolor="#e6e6e6" > <!table border="4" class="textBlack"> <!tr>
Date range
Single
Double
Extra Person
<!/tr><!/table> <!/td>
May 01, 2018 to Dec 25, 2018
N/A
$360
N/A
15% PromoDec2018(Ov+Jste+Master)
*Capacity Controlled
N/A
$306.00
N/A
20% Promo Dec2018 (Ov+Jste+Mste)
Dec 17 to Dec- 25(Book by Nov 05)
N/A
$288.00
N/A
Dec 26, 2018 to Jan 01, 2019
N/A
$520
N/A
View Room Details and All Prices for Junior Suite


Master Suite


<!td colspan="5" bgcolor="#e6e6e6" > <!table border="4" class="textBlack"> <!tr>
Date range
Single
Double
Extra Person
<!/tr><!/table> <!/td>
May 01, 2018 to Dec 25, 2018
N/A
$425
N/A
15% PromoDec2018(Ov+Jste+Master)
*Capacity Controlled
N/A
$361.25
N/A
20% Promo Dec2018 (Ov+Jste+Mste)
Dec 17 to Dec- 25(Book by Nov 05)
N/A
$340.00
N/A
Dec 26, 2018 to Jan 01, 2019
N/A
$705
N/A
View Room Details and All Prices for Master Suite


Master Suite W/Plunge Pool


<!td colspan="5" bgcolor="#e6e6e6" > <!table border="4" class="textBlack"> <!tr>
Date range
Single
Double
Extra Person
<!/tr><!/table> <!/td>
May 01, 2018 to Dec 25, 2018
N/A
$500
N/A
Dec 26, 2018 to Jan 01, 2019
N/A
$705
N/A
View Room Details and All Prices for Master Suite W/Plunge Pool


Penthouse Passion Suite


<!td colspan="5" bgcolor="#e6e6e6" > <!table border="4" class="textBlack"> <!tr>
Date range
Single
Double
Extra Person
<!/tr><!/table> <!/td>
May 01, 2018 to Dec 25, 2018
N/A
$650
N/A
Dec 26, 2018 to Jan 01, 2019
N/A
$920
N/A
View Room Details and All Prices for Penthouse Passion Suite

<!End Content>




<!======================================================================> <!END OF CONTENTS>

Luxury Lifestyle Vacations
11110 W Oakland Park Blvd. Suite 272, Sunrise, FL 33351, USA
Phones: USA: 1877 656 8643 Local: + 1 954 653 8344 Mexico: + 52 8525 3181 London: 020-337-18134 Spain: 93-802-1213
Content Updated by